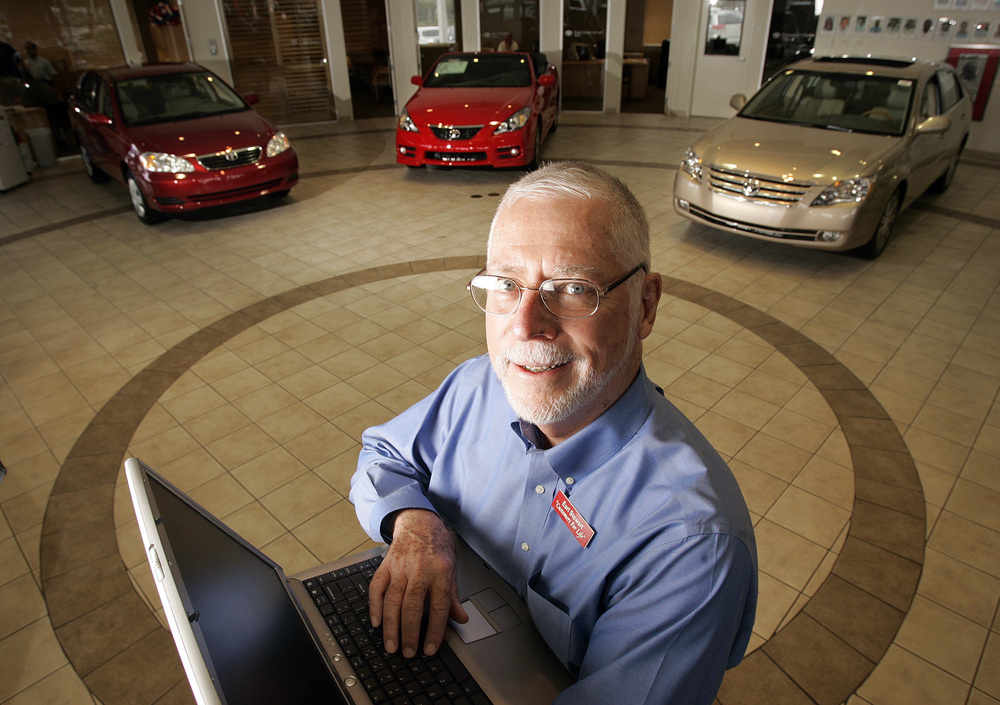 When it comes to customers, Florida-based dealer Earl Stewart is the epitome of customer service.
Earl began his career in 1968 selling cars at his father's Pontiac dealership. Today, he owns the highly successful Earl Stewart Toyota in the small town of Lake Park, Fla., just north of West Palm Beach. His accolades run a mile deep: member of the Toyota President's Cabinet four times (an honor awarded to only 12 dealerships a year), 12-time winner of Toyota's President's Award, member of Toyota's Board of Governors for four consecutive years, and largest volume car dealer in his market.
Here, Earl talks with Dealertrack about his key to success. In short? He's really, really nice to his customers.
Dealertrack: Your approach to customer service is impressive. The Earl Stewart Code lists your ten tenants of customer service, including doing whatever a customer asks if the customer believes they're right. Why did you decide to write this Code and give it to every customer?
Earl Stewart:  I decided to codify what I felt we were already doing right. So many dealers pay lip service to exceptional customer service, but very few actually walk the talk. If you can really do it, you have a huge competitive advantage. It doesn't matter if the customer is right or wrong. As long as they believe they're right, give them the benefit of the doubt.
Dealertrack: You're also known for the Red Phone. Tell us about that. 
ES: I came up with the idea about 10 years ago to put a bright red phone on the showroom floor with a big sign that says, "The buck stops here. If you're not completely satisfied, please pick up this phone and you'll be directly connected to Earl Stewart." I have customers call me just to see if I'll answer, and I get customers calling with compliments. The testing and compliments outweigh the real complaints. I've even got a red cover on my cell phone so no matter where I am I can answer the Red Phone.
Dealertrack: Your closing ratio is 40 percent and you're the largest volume dealer in your market. How does your Code help you perform so well?
ES: We're in the smallest part of the market, but we dominate Palm Beach County. Everyone wants to know our system and I tell them, "I'm really, really nice to my customers." It sounds simplistic, but it really works. Think about it: An angry customer who leaves your store will tell anywhere from 20 to 50 people about the bad experience, and the damage from that is incalculable. When in doubt, give the customer the benefit of the doubt.
 Dealertrack: How does the Dealertrack DMS contribute to your performance?
 ES: We're really happy with the system. We have the control we need to communicate with customers, track what we're doing and measure the results. We know where our customers stand with respect to service and sales and payments, and all the other variables that help us understand if a customer is a good prospect, and what kind of communication we should be sending them.  It helps us maintain a customized and personal approach. And it's working. We are literally closing over 40 percent of our prospects, our CSI is off the charts and we have the highest service retention for a Toyota dealership.
Dealertrack: What advice would you give to dealers who want to emulate your success?
ES: Try something like the Red Phone, and get down in the trenches with your customers. You have to find out what's really going on. Go into your waiting lounge, sit down on the sofa and really talk to your customers. You haven't got a chance if you believe everything is perfect. Nobody is perfect. I know I'm not perfect, and so I try to keep improving all the time.
 This Q&A with Earl Stewart first appeared in the Dealertrack DMS Newsletter earlier this year. To receive the newsletter, send an email to DMSNewsletter@dealertrack.com.