If you find yourself fantasizing about a new DMS, but dread the thought of switching, you're not alone.
We surveyed hundreds of dealers to better understand perceptions of their current DMS provider and considerations around switching.¹ Many respondents are dissatisfied with their current DMS, but hesitate to disrupt an established relationship. However, respondents who have switched are happier with their new provider. See what we learned in the infographic below.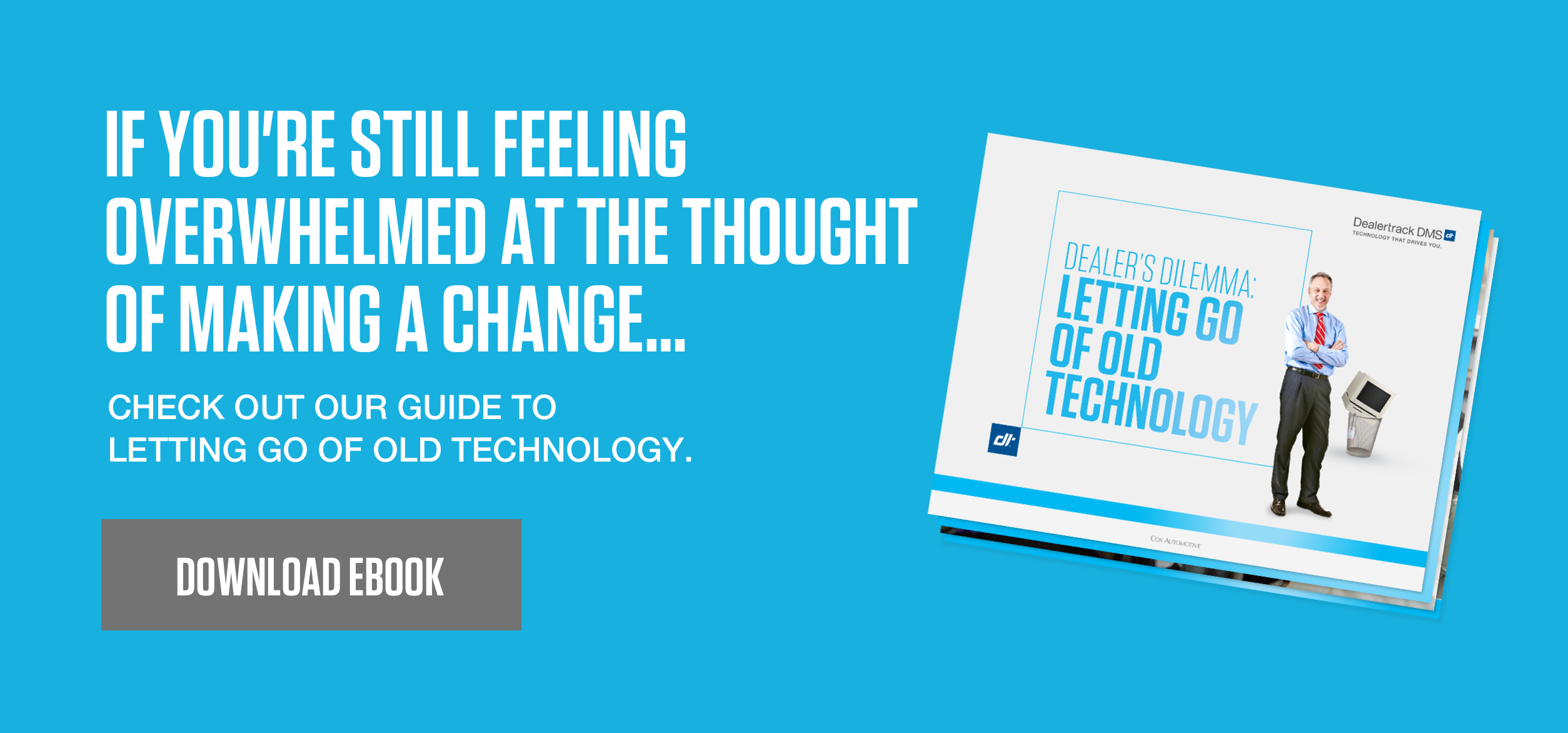 Surveys conducted by FARM in 2016 and 2017, on behalf of Dealertrack.
Quotes compiled from anonymous survey responses. Edited for content.